Founder & Managing Partner, Volta Capital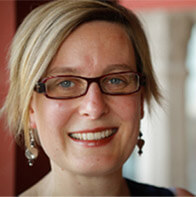 Liesbet Peeters, founder and managing partner of Volta Capital, brings over fifteen years of impact advisory experience, working with major players in the impact economy to establish strategies that mobilize funding to meet the needs of underserved communities and generate increased impact in social sectors in emerging markets.
Liesbet is a recognized leader in bringing together public and private stakeholders in tackling development challenges across healthcare, education, renewable energy performing market research, business appraisals, product or program design and impact management. Most recently, Volta successfully structured the pay-for-performance impact bond for eye surgeries in Cameroon, as well as an early childhood development outcome contract in collaboration with mothers2mothers in South Africa. Liesbet and the team at Volta also designed and launched the Lending for Education in Africa Partnership (LEAP), an education to employment financing facility supporting youth in East Africa to access higher education programs.
Liesbet has a long-standing track record of engaging with senior leadership across the public sector, private sector and civil society across Sub Saharan Africa and globally. She has led numerous executive level workshops and training sessions — in impact investing, innovative finance design and impact management — at places such as the Global Fund board; ICRC global donor gathering; multi-partisan convenings at DFID, DFAT, ADB, Global Impact Investing Network; Board of Trustees of a leading Kenyan pension fund; etc.
Prior to founding Volta Capital, she held positions as investment officer at the International Finance Corporation (IFC) in Washington DC; and CFO/Investor Relations manager at Capricorn Venture Partners in Belgium. Her prior experience also includes positions with Greenpark Capital, a London-based fund-of-funds; SG Cowen Securities in London, EASDAQ (EU technology stock market), and Incofin CVSO, a leading microfinance fund manager.
Liesbet sits on the board of Capricorn Venture Partners and Quest for Growth, and is a member of the advisory board of MIT's Sustainability Initiative. She also chairs the Investment Committee of ImpactAssets.
Liesbet holds an MBA from MIT Sloan and a Master's degree in Commercial Engineering from Katholieke Universiteit Leuven, Belgium. She speaks English, French, Dutch, and is conversant in Spanish.
Liesbet has spoken at events worldwide including The Economist's "Innovating Economist Summit" and Devex.