Co-Founder and Manager Partner, Radicle Impact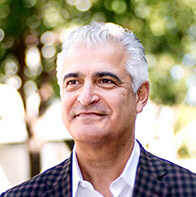 Dan Skaff is Co-Founder and Managing Partner of Radicle Impact where he is responsible for overall management of the Radicle platform and focuses primarily on "good money" financial services opportunities. He is former Co-CEO, President and Vice Chairman of Beneficial State Bank, the #3 Rated B Corp Globally, Recipient of the California Prize for Service and the Common Good, San Francisco Bay Area Environmental Business of the Year and a Real Impact 100 Top 20 Company.
Dan received a B.A. with honors from Harvard College and an MBA from the Wharton School at the University of Pennsylvania, where he was a Wharton Fellow and has been a guest speaker in Wharton's Leadership in the Business World and School for Social Impact Programs.
Dan is also Chairman of the Latino Community Foundation and serves on the boards of ImpactAssets ($2.2B AUM) and the Marin Community Foundation ($3.1B in philanthropic assets), where he is former Investment Committee Chair. He is a past advisory board member of the Federal Reserve Bank of San Francisco, and former Co-Chairman and Lead Director of Glu Mobile, Inc.