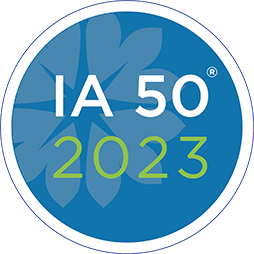 Apply Now: The IA 50 2024 application window is open!
Deadline: October 27, 2023
A Diverse Landscape
of Impact Fund Managers
Now in its twelfth year, the ImpactAssets 50™ is the most recognized free database of impact investment fund managers. This annually updated list is a gateway into the world of impact investing for investors, financial advisors and philanthropists. The IA 50 offers an easy way to identify experienced and emerging impact fund managers and is intended to illustrate the breadth of impact fund managers operating today, though it is not a comprehensive list. Fund managers selected to the IA 50 demonstrate a wide range of impact investing activities across geographies, sectors and asset classes.
The IA 50 is not an index or investable platform and does not constitute an offering or solicitation to buy or sell securities or a private placement, or recommend specific products. Nor is this an endorsement of any of the listed fund managers. It is not a replacement for due diligence.
The IA 50 is focused on private debt and equity fund managers to provide a centralized source of information that is not publicly available elsewhere. However, investing for impact can be done across many asset classes and we encourage investors to make use of other resources (US SIF, The GIIN) in evaluating sustainable, responsible impact investing options.
The IA 50 2023 Impact Fund Managers
We're proud to spotlight impact fund managers across three distinct categories.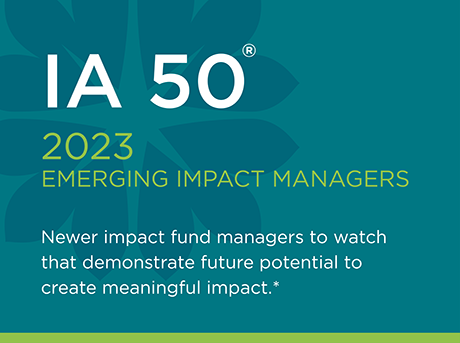 *Criteria such as minimum track record or minimum assets under management may not be applicable.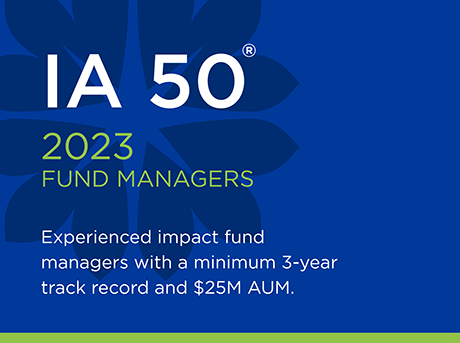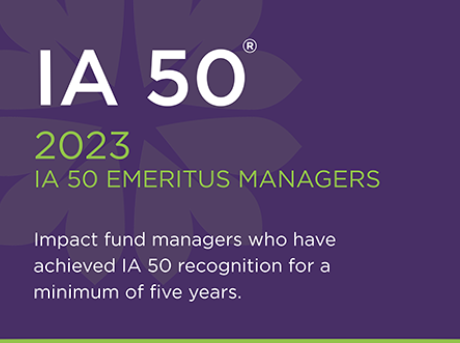 To compile our annual list of fund managers, ImpactAssets assembles an annual Review Committee of experienced, respected impact investment leaders.
The IA 50 Review Committee selects firms according to a set of criteria developed to ensure that the list includes a diverse set of firms with experience in the field, scale in terms of AUM and investor base, commitment to impact and representing a range of approaches, asset classes and impact areas. Particular consideration will be given to firms that demonstrate a unique strategy, under-represented impact theme and leadership diversity in view of application pool.
All fund managers included in the IA 50 are evaluated at the firm level.
$25M assets under management (AUM)
3-year minimum track record
Fund Manager must operate in:

More than one country;
A country with significant population;
A sizeable region of the United States; and/or
An area where local funding is insufficient to support community needs.

Manage assets that are recoverable
Accept US investment
Have demonstrated financial capacity/oversight
Have demonstrated significant commitment to social impact and have tracked clear measures of social and/or environmental impact (GIIRS rating, use IRIS metrics, or other indicators to be determined)
Emeritus Manager Criteria
All of the IA 50 Baseline criteria as well as:
Minimum of 5 years on the IA 50
Demonstrated commitment to impact thesis and are actively investing
Emeritus Managers will be selected based on the size and composition of the application pool.
Emerging Impact Manager Criteria
All of the IA 50 Baseline criteria except:
No minimum track record required
No minimum or maximum AUM required
Emerging Impact Managers will be selected based on the size and composition of the application pool.
IA 50 2024: Apply for Consideration
The application period to become an ImpactAssets 50 2024 Impact Fund Manager is now open. Apply by October 27, 2023.
Want to learn more about ImpactAssets?
The IA 50 originated early in the history of ImpactAssets as a unique impact investing organization. ImpactAssets continues to chart a unique and collaborative path to purpose, growing along with the field of impact investing itself. Click below to learn more about our impact investments and related services.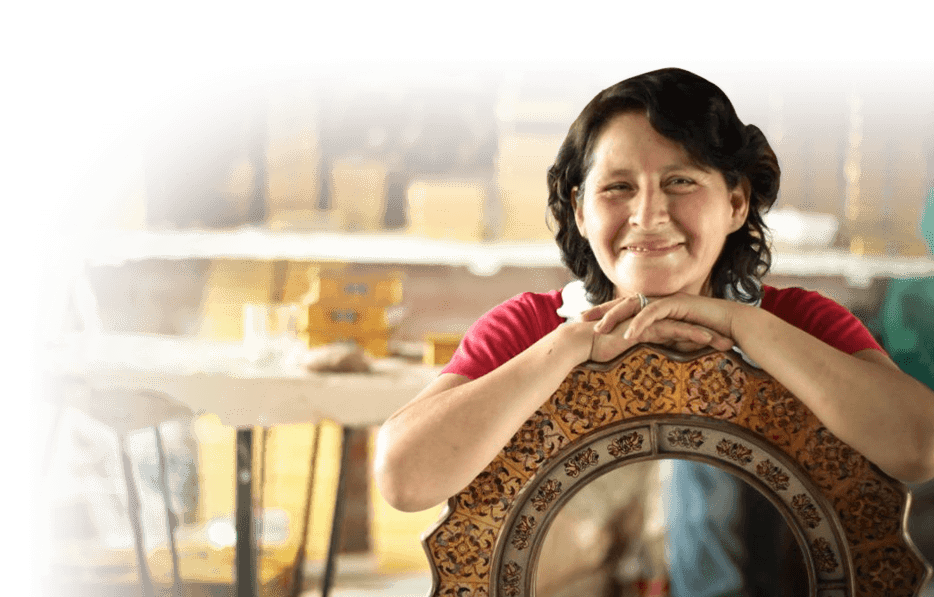 Have questions? We're ready to help.