Co-Founder, Cordes Foundation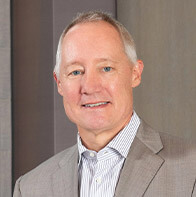 Ron D. Cordes has enjoyed a 30+ year career in the investment industry. He was a co-founder and CEO of AssetMark (NYSE: AMK), a leading U.S. managed account platform with over $50 billion of AUM, co-authored "The Art of Investing" published by McGraw-Hill, and was an Ernst & Young Entrepreneur of the Year. Since launching the Cordes Foundation in 2006, Ron has focused on impact investing and social entrepreneurship. In 2011 Ron co-founded ImpactAssets, where he serves on the board, and he also chairs the boards of MicroVest and Align Impact.
Ron's work has been profiled in an array of publications including The New York Times, Barron's, FastCompany, FT, Forbes and FORTUNE.