Co-Founder & Principal, Blue Haven Initiative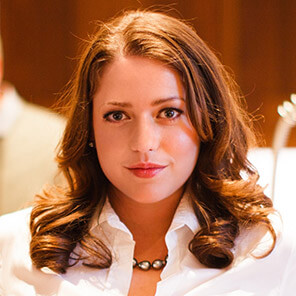 Liesel Pritzker Simmons is Co-Founder and Principal of Blue Haven Initiative, an innovative family office that invests for profit and with purpose. BHI manages an international portfolio of diversified investments across several asset classes, looking at strategies and companies that seek to outperform on financial, social and environmental standards.
Liesel is recognized as a leader in the impact investing space and speaks frequently on the sector. In addition to serving as Chair of the Board of ImpactAssets as well as on ImpactAssets' external investment committee, Liesel serves on several for-profit and nonprofit boards and investment committees including Fairtrade, Toniic and IDP Foundation. Liesel also serves on the Founding Board of The ImPact, a network of leading families who commit to make investments with measurable social impact. Liesel attended Columbia University, where she studied African History. She lives in the Boston area with her husband, Ian Simmons, and their daughter.