Co-Founder, Calvert Investments & Founding Chairman, Calvert Social Funds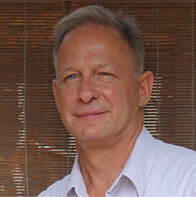 Wayne Silby co-founded Calvert Investments, a $13 billion investment management group in Bethesda, Md., noted for their leadership in the area of socially responsible investment. Though he is no longer active in the day-to-day business of Calvert — he recently retired as Chairman of Calvert Fund after 40 years — he serves on its Advisory Council. Most of his work over the last 20 years with Calvert has been the management of its private equity activity, funding dozens of impact investments around the world. Wayne is also the co-founder of Calvert Foundation, a $300m nonprofit lender, which he has chaired for almost 20 years, and founding chair of ImpactAssets.
Wayne also co-founded Social Venture Network, a group of socially-oriented entrepreneurs and investors, and Calvert Social Venture Partners, one of the first socially-oriented venture capital funds. He also started the Emerging Europe Fund for Sustainable Investment, a $60 million Overseas Private Investment Organization (OPIC) private equity fund focused on Central Europe.
Wayne is active in promoting impact investing in China and is founding chair of Syntao, Ltd., a CSR consulting firm based in Beijing with offices around China. He is also an angel investor in other Chinese ventures that have a social face and serves on the board of the China Association of Social Value Investors. Previously, he was on the advisory committee of the China Environment Fund, in which Calvert was the first US investor.
Other board memberships have included Grameen Foundation USA, the East-West Institute, Ameritas Life Insurance and Acacia Foundation. He has a BS in Economics from the Wharton School of Finance at the University of Pennsylvania, and a JD from the Georgetown University Law Center.