Propel has been an ImpactAssets client since 2011.

Structurally a family office, Propel has aspired since inception to expand the notion of what a family office can be, and is now one of the most innovative impact projects in the country. Propel's work is dedicated to building an economy and democracy that works for the many, not just the few.
When Propel started on its impact investing journey more than a decade ago, the team sought out a means to invest where their capital could be catalytic for the field.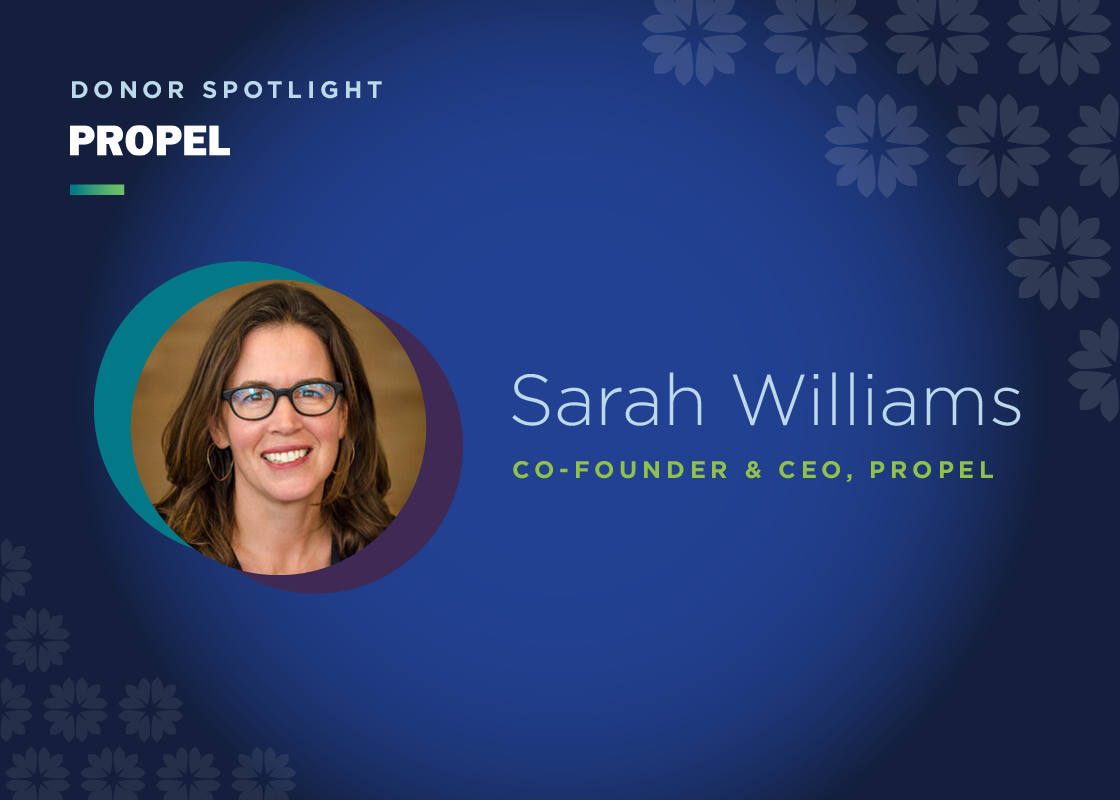 Propel Co-Founders Jeremy Mindich and Sarah M. Williams explored creating a foundation to meet this need, but soon found ImpactAssets and formed a more flexible and efficient partnership to support their mission to invest in economic opportunity.
Sarah was quickly able to set up a donor advised fund (DAF) for Propel, and start investing from day one. Through their DAF, Propel invested in first-time fund managers sourced by their investment team, as well as established private impact funds and managed strategies available through the ImpactAssets Investment Platform. Propel continued to evolve its portfolio and began making direct investments in seed and pre-seed impact companies through their DAF as well.
"To be able to experiment with charitable funds that leverage additional impact capital creates a very important tool. It's been incredibly helpful to have a thought partner like ImpactAssets to pressure-test our ideas and work together to build the impact investing ecosystem."
SARAH M. WILLIAMS Co-Founder and CEO, Propel
Over the years, Propel's investment team has continued to source direct investments, building out a full venture portfolio. There are even returns from those early bets on first-time fund managers that now fund new portfolio growth.
Together, ImpactAssets and Propel have tackled the complexities of constructing a DAF investment portfolio to uniquely meet Propel's strategic objectives.
Propel has also been an important partner for ImpactAssets' growth and evolution — working with ImpactAssets to launch the IA 50, the first public database of impact funds; serving as a thought partner on strategy; and providing financing to help scale ImpactAssets to be the robust driver of impact it is today.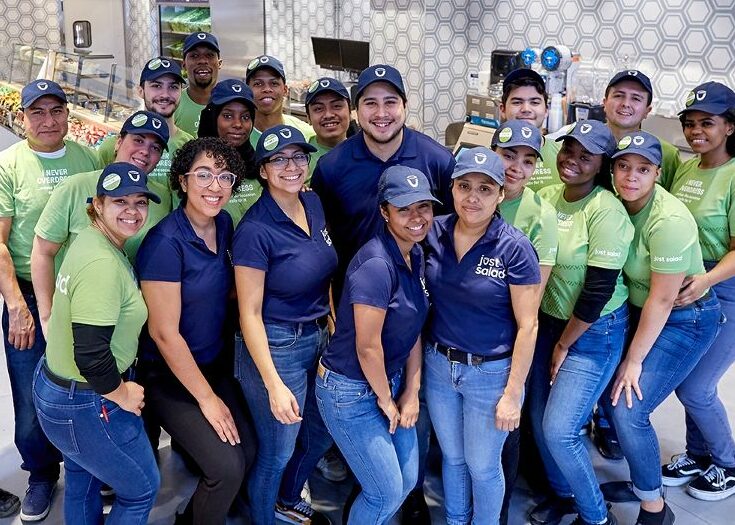 Opus, a Client Recommended Investment by Propel, supports companies like Just Salad (pictured) in using educational technology to train their employees, helping them move up the productivity curve quickly.
LEGAL AND PROGRAM DISCLAIMER: This is not a solicitation to buy or sell securities, nor a private placement offering pursuant to any private placement memorandum that must be issued to qualified investors. It is an informational description of charitably oriented, social purpose investment options that have been approved by ImpactAssets only for use in its donor advised fund asset base. It is only for use by its donors. Any allocation to private debt and equity investment options may result in losses and illiquidity that will be borne solely by each donor advised fund account with investment in these options, as will associated program fees. Investment minimums apply. Grant making from the principal value will not be possible until distributions are returned to the ImpactAssets Donor Advised Fund. There is no guarantee of any recovery of capital. No assurance can be given that investment objectives or targets/projected returns will be achieved. Actual target may vary and should not be considered or relied on as a performance guarantee. The Fund Manager has not approved the information contained in this Fund profile, including the assignment of risk ratings contained herein. The Units may be offered solely to, and subscriptions will be accepted only from "Accredited Investors," as defined in Rule 501(a) of Regulation D promulgated under the authority of the Act, who are also "Qualified Clients," as defined in Rule 205-3 of the United States Investment Advisers Act of 1940, as amended.