As many of the world's largest countries, companies, and financial institutions trumpet their shared commitment to achieving net-zero emissions by 2050—a goal experts say is critical to forestall the worst effects of climate change—a troubling obstacle continues to impede progress: the financing gap.
In a recent conversation between ImpactAssets CEO and CIO Margret Trilli and Generation Investment Management senior partner and co-founder David Blood, the two discussed why the not-quite $1 trillion per year currently allocated to climate solutions will need to jump to $4 trillion by the end of the decade.
In their conversation, they homed in on the ways investment capital can—and must—play a greater role in the race to net zero. Blood explained that in establishing Generation nearly 20 years ago, alongside former Vice President Al Gore, one of his central goals was to advocate for sustainable investing by posting returns that could earn the strategy credibility. And while the firm has achieved that, there is much urgent work left to do.
For one thing, they discussed how the definition of sustainable investing has grown muddled and, in the U.S., highly politically charged. For another, too many investors still lack a sense of the urgency around the issue.
While major developments like the passage of the Inflation Reduction Act stoke their optimism, Blood and Trilli are laser-focused on how investors can catalyze the progress that needs to be made immediately. In their conversation, they offered five key takeaways for investors about how they do just that.
1. It's time for investors to ditch allocation frameworks built on traditional concepts of risk and return—and adopt frameworks built on what our planet needs.
Any investor looking to allocate their capital must narrow down potential investments by defining an opportunity set. Traditionally, these are created based on an investor's specific risk-and-return parameters. But, as Blood and Trilli discussed, that thinking is backwards.
"Let's change our mindset," Blood said. "Let's recognize that we need to identify the most impactful solutions to our urgent climate problem." After starting with an opportunity set of climate needs, investors can consider their own risk-and-return preferences.
This is the approach of Generation's newest business, Just Climate, which will invest in potentially high-impact climate solutions through its current and future funds. Blood explained that in thinking about the four sectors most important to the transition to net zero—power, transportation, buildings and industry—Just Climate's managers will assess where capital is already flowing and making an impact, and opt instead for those sectors and sub-sectors that still need support.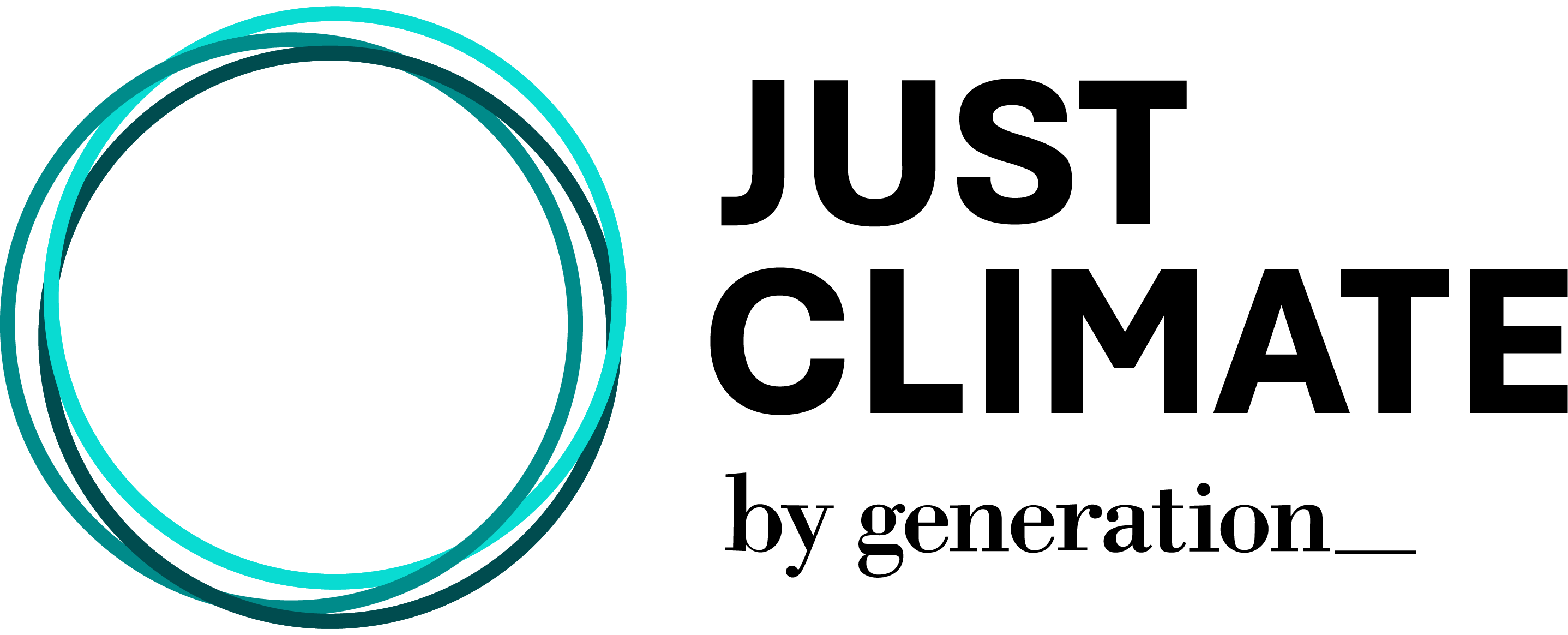 2. Investors should report on the impact of every investment—because all investments have impact.
"We think all investors, whether they call themselves impact investors or not, must report on impact," Blood said. "As we allocate capital, we have to understand the impact of that allocation. Will it help us get to a world that is net zero—to a healthy, fair society?"
To this end, Blood and Trilli called attention to a new group called the Portfolio Alignment Team, which is co-led by Blood and emerged from the Task Force on Climate-Related Financial Disclosures. The Portfolio Alignment Team is pushing to improve existing tools that help investors measure how well their portfolios align with climate goals.
3. More investors must bring "flexible capital" to the climate challenge.
Climate investing often doesn't look like traditional investing. Investments like power purchase agreements and many types of project financing don't fit neatly into investment allocation categories.
Just Climate, for example, was structured to address the need for new types of capital arrangements. The company will invest in both companies and projects, and will bring flexible capital to the table (mostly equity and some debt). "The reason that's important is it will allow us greater flexibility in the hard-to-abate, challenging sectors that no one is yet financing," Blood shared.
It is also why philanthropic capital is so critical in the climate space—because it's inherently flexible in its demands. "There are a lot of climate solutions that have a longer duration, that have a high risk profile, that are not yet offering market-rate returns, but that are absolutely critical pieces to the puzzle," Trilli said.
4. Much more investor focus needs to shift to the developing world.
An estimate that between 70% and 80% of the capital invested in climate solutions must shift to the developing world over the course of the next two decades.
"If we're really going to achieve our ambition of 1.5 degrees Celsius, we're going to have to address the challenges of the developing world," Blood said. "I think that's going to be our highest advocacy agenda item over the next three to five years: moving the technologies that we develop in Europe and in the U.S. to the developing world, and moving capital there, too."
Since government investment for this purpose is unlikely to gain critical support in the U.S., mobilizing institutional capital is imperative.
5. There will be no transition to net zero unless it's a just transition.
For decades, various groups have demanded that the societal shifts bringing us closer to more sustainable, cleaner economies also prioritize a just transition— meaning that all people's human rights and livelihoods are considered in that shift.
It's the right thing to do, and it's also a practical consideration, Blood and Trilli acknowledged. Massive resistance to investments in new technologies, processes, or businesses would undoubtedly affect how effective those investments could be. For that reason, Just Climates assesses the business models it invests in to understand their impact on people and communities.
"Even for somebody who is completely "me-first" about climate has to worry about their neighbor," Trill said. "Because we are all part of the solution; everybody needs to be moving along. Waiting to bring underserved communities along would be much more expensive to address after a catastrophe than it would be to address in advance."
View recording of the full conversation: