Senior Associate, Investment Services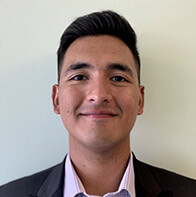 At ImpactAssets, Kevin supports investment management, portfolio data analysis and client experience for ImpactAssets' client recommended investments. Previously, Kevin worked at Acumen's Civic Accelerator, Global Good Fund and Georgetown University McDonough School of Business' Business for Impact. Between 2016 and 2017, he co-founded an education technology startup focused on creating a comprehensive scholarship management platform.



Causes I care about: Education, financial technology and immigration rights.