Principal, Investments, ImpactAssets Capital Partners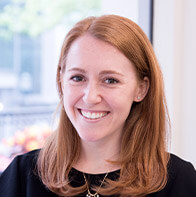 At ImpactAssets Capital Partners, Erin is responsible for sourcing, due diligence and investment management. Erin also leads the scoring and analysis of impact funds for the ImpactAssets 50. Prior to joining the team in 2018, Erin served as a Summer Portfolio Associate with Acumen West Africa, where she performed due diligence on deals across renewable energy and sustainable agriculture. Erin began her career at The Alberleen Group, a boutique middle-market investment firm where she worked on transactions including initial public offerings and private placements. Erin received a BA in Economics from the University of Connecticut with minors in Business and English.



Causes I care about: Climate action, poverty alleviation and quality education.