Chief of Staff and Head of Impact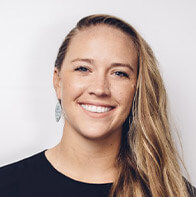 At ImpactAssets, Dana works with the CEO & CIO on organization strategy and connecting clients with impact opportunities that match their unique philanthropic interests. She also leads the organization's strategic planning along with DEI and people programs. Prior to ImpactAssets, Dana was the Director of Portfolio at Elemental Excelerator, where she led program design, startup services and due diligence on growth-stage climate startups across energy, agriculture, water, mobility and circular economy. Dana graduated cum laude from the University of Hawaiʻi at Mānoa with a triple major in International Business, Marketing and Finance.



Causes I care about: Climate action, gender equality and social justice (indigenous rights).